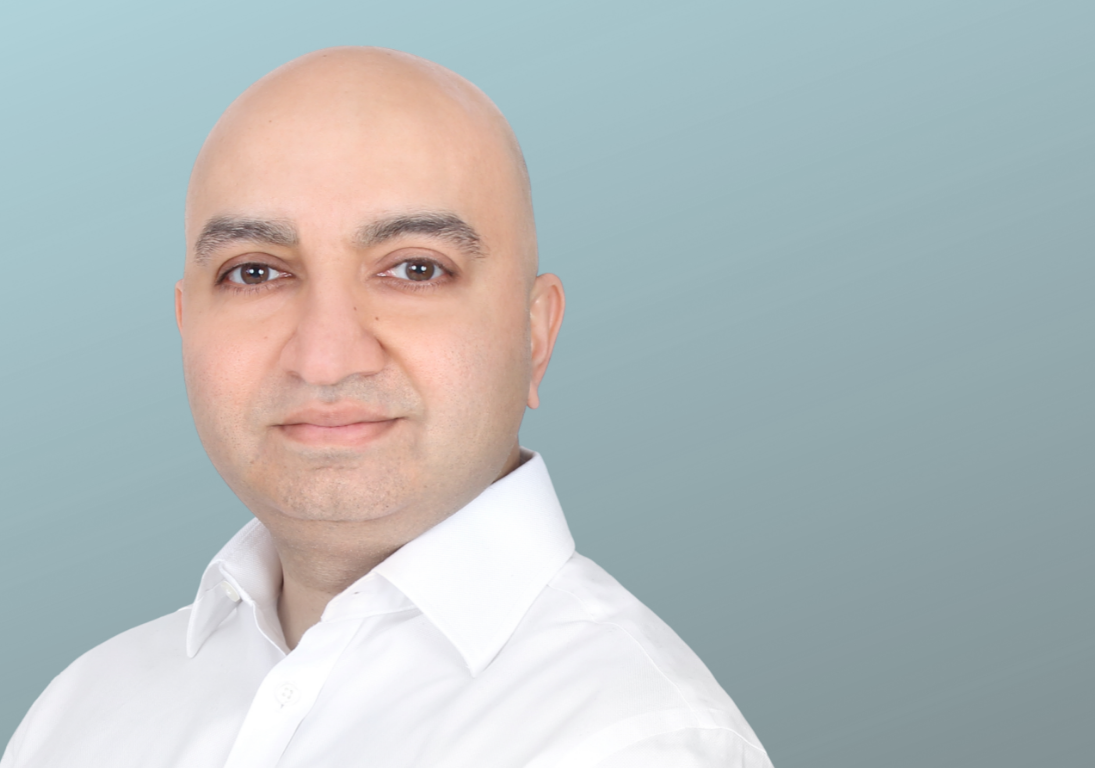 Nisheet Patel and his team had been operating in the UK since 2008 and have extensive experience in installing, configuring and maintaining IT Infrastructure for Small and Medium Business.
In this Case Study, Founder Nisheet Patel, shares how Benchmark 365 helped him reshape his MSP to take advantage of amigo sales opportunity.
A new model for growth
Outsourcing or having technicians overseas is not a new concept to us. We know that it works and that there shouldn't be too many difficulties with if its properly managed.
Through our relationship with the Affinity Group of Companies, we did have a back office and we were already building a team for our own. But there were challenges with staff and communication was a big issue.
Originally trading as Eva Technology Solutions, Nisheet Patel and his team had been operating since 2008. As a small setup with very few staff, they had experienced only gradual growth.
Upskilling was an issue, and they needed somebody from the UK to be in the office to see what challenges they were really facing and train them. It wasn't a great experience for our customers, obviously, especially when language and other skills are not there.
Just knowing these issues, I knew we had to make some changes and it was either we were going to invest heavily in resources on this side or find a partner to work with. And so, after extensive research we found Benchmark 365. I felt if there was a skilled team that was already being managed, this could really help us in our development.
I had listened to several of James' Infinite Scale podcasts and I thought yeah, this guy really understands our pains and then, when we spoke, I felt very confident.
Plus, because there aren't any long-term commitments and there was a solid onboarding process, we felt comfortable to give Benchmark 365 a try.
"Our intention has always been from day one that we have to make this work because we see this as quite a good strategy for growth."
Retooling for success
My biggest fear was disrupting our clients. I've been very strongly connected with all our clients and some don't do well with change.
So, we initially onboarded a couple of clients that we knew would probably be the most difficult to transition, because if we can get it right with them, we shouldn't have a problem with any others.
What it also made us do was rethink our offering to the customer. What we needed to offer, in terms of support, was what Benchmark 365 was providing.
We decided to re-write our support service contracts to match what Benchmark 365 offered in terms of level one, two and three support.
What we've been doing over the course of this year is slowly migrating existing customers onto the new support service plan, which mirrors Benchmark 365 because it takes quite a bit of pressure off us and put more structure into how we're doing things as well. The calls are being answered and where we have our documentation tools and systems in place, the Benchmark 365 team is using it and getting on with it. They are getting through the tickets.
Benchmark 365 partners can choose to use SmartDesk or integrate using their own PSA tools.
A part of the team
I always refer to the Benchmark 365 crew as our team because that's what they are. We keep as close to them as we can because communication is critical in the onboarding phase.
For example, the triage process is not something a lot of our clients are familiar with - it's a new norm they have to get used to. To succeed in setting up this kind of support mechanism you need to manage the communication with your clients to help them understand the changes.
We're not a hundred percent there yet, but we know we can be. It's been a very positive journey so far. We have our bi-weekly meetings we are using their tools – specifically SmartDesk.
We were using Freshservice, which is a good tool, but because we have chosen to fully integrate with Benchmark 365 - which is pretty full on - it's better if we use their tools. They are the first line and second line that are going to be logging the tickets. So it makes no sense for us to operate another help desk for them to then export and import the tickets. It just seemed like more work. It definitely works for us and fits our needs at the moment.
Before we were using Slack and now we're using SmartDesk to communicate with the team who are very friendly and are understanding the business more and more. I have the confidence in the team, if the information is available, they have the knowledge and the ability to work things out.
And we're still learning a little bit, as we are onboarding more clients. I have no issues with handing over control. We'd much rather Benchmark 365 deal with the clients. We want to build for the long-term and they are big part of our strategy.
"Partnering with Benchmark 365 has given us the confidence to spend more time on our marketing."
A better service for more new clients
Having the Benchmark 365 team there means knowing that it is actually being managed by a skilled team
There's a relief, for me personally, that if I lost our other resources, I'm not going to panic because everything is still being managed, handled and dealt with. That has certainly made me feel a bit more comfortable and made it easier to sleep!
Also, our support contracts are much better defined because now I know the team and the level of service that we're able to offer. Now, we can go out confidently and market, which we would probably have been hesitant to do in the past.
We are now ready to go and market to the Affinity Group's 5,000 strong client base, and confidently say we offer a great service which is 24/7. We never were able to do that before. We can go after any size deals now.

Working with Benchmark 365 been a very positive experience and has helped with our both our growth strategy and focusing more on our delivery. Marketing and adding new customers is our thing now.