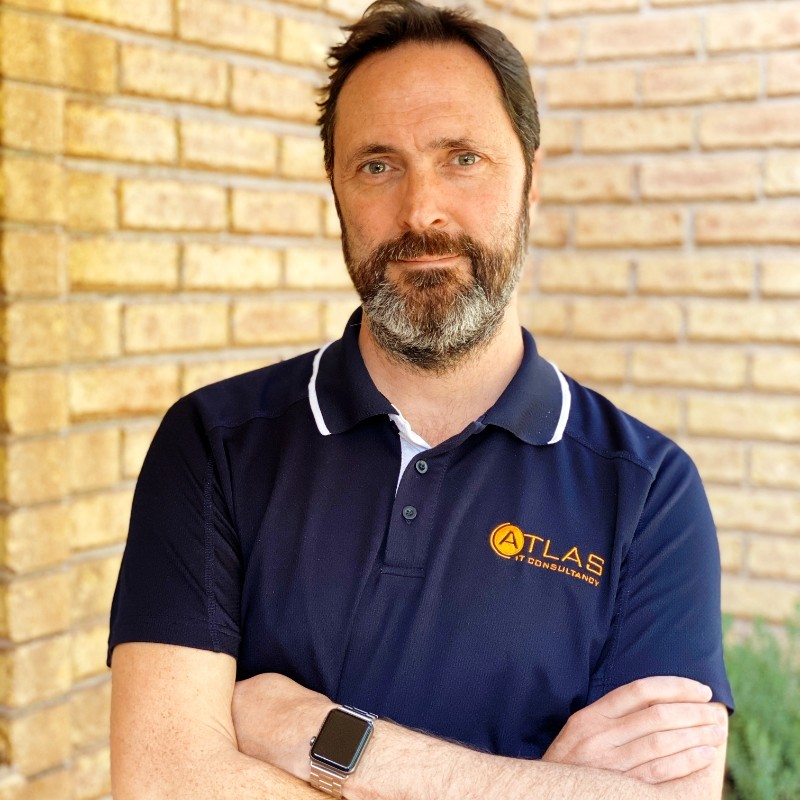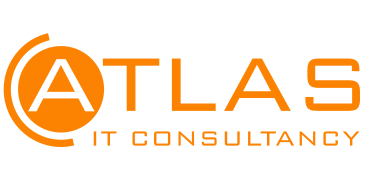 Atlas IT was born out of a passion for helping local businesses with their IT. Jon Dawkins, founder and Director of Atlas IT, wanted to put his skills to good use and help his community thrive and embrace innovation. As a managed service provider, Atlas IT is committed to helping small and medium businesses implement new technologies and navigate the increasingly complex world of IT.
Atlas IT brings a wealth of blue-chip industry experience to help businesses achieve a competitive edge. They have been serving their customers on time, every time for almost a decade.
In this case study, Jon shares his honest journey with Benchmark 365. From onboarding Atlas IT to familiarising their clients with a new streamlined support process.
As a key Partner, they're giving me that peace of mind that someone's always there 24 hours a day, 7 days a week to answer the phones and provide exceptional support to our clients."
Challenges and the Path to Benchmark 365
Atlas IT had been a 'one-man show' for about 6 years. Jon has always prided himself on taking a personalised approach to his customers. From the outset, Jon always wanted to make sure that the calls get answered every time – day or night. However, as the business grew, Jon realized that it was difficult to sustain a white glove approach to customer support and that it was time to scale up.
After spending over a year training his first hire to ensure that the integrity of Atlas IT remained intact, he found himself back to square one when that team member left his employment.
That's when Jon started exploring options like Benchmark 365 as an alternative to recruiting, onboarding, training and building his own team. Jon knew that building a workforce would take too much time and that the risk was high, as were the expenses.
After evaluating a couple of options, Jon decided to go ahead with Benchmark 365. When asked what the deciding factor was, Jon said, "The other providers were less approachable and when you compared apples to apples, the other outsourced providers were comparatively more expensive".
I'd met Benchmark 365s CEO James Vickery a couple of times at our Tech Tribe meetings in Sydney so I had a discussion with him and felt that Benchmark 365 genuinely understood what I needed and that they would be a good fit for our growing business.
"Onboarding was very smooth; you could tell Benchmark 365 had done this before and so they were able to adapt to our process quickly and begin providing client support".
The Benchmark 365 Experience
In this case study, Jon shares his honest journey with Benchmark 365. From onboarding Atlas IT to familiarising their clients with a new streamlined support process.
Benchmark understands that change (even for improvement) can be difficult. That's why we have systemised processes and documentation to help with these transitions.
Of course, it was a bit of a transition for his clients. But Jon found the instructions, training and documentation provided by Benchmark 365 to be rather helpful.
After the initial onboarding program which took about 3 weeks, it has been smooth sailing.
"With my biggest client, there was a major outage, the server crashed, and the client called me first – however, I was busy and by the time I got to it the Benchmark 365 team were already onto it and had restored the service within half an hour. It was a great first impression for me and for our client."
Customer Experience
Understandably, Jon had some hesitation prior to outsourcing helpdesk support. With 21 years' experience in this industry Benchmark 365 understands these concerns – just like hiring a new employee for your company – you don't know how good of a job they'll do. It's a leap of faith. Until you give them a chance to show their skills, you'll never know.
This was put to ease with Atlas IT when they saw the quality of support for themselves. From initial interactions with the team, onboarding, and training on systems and documentation, to bringing it all together and showing them the results – peace of mind and freeing up time to scale.
Jon mentions -
"The peace of mind knowing that there is always someone there 24/7 to respond to client needs is great as it makes me feel a lot more comfortable than going it alone"
Benchmark 365 takes away the worry of being overwhelmed with tickets and Atlas IT is very happy with the level of professionalism and support Benchmark provides.
"My problem is I still have a lot of small "high touch" clients, but I haven't onboarded them to the Benchmark 365 helpdesk yet. These clients are taking my time away from growing the business. I think I need to step up and move them all across so I can get on with marketing and promoting my company."
Next Steps
Jon's realisation that Benchmark 365 has more to offer and that he is not utilizing our full potential, might prove to be a game changer for Atlas IT.
Atlas IT has been leveraging the capability of Benchmark's high availability, specialist 24x7 MSP team for over a year. Having seen the quality of support, Atlas IT is ready to take the next steps. We established that if they onboard the rest of their clients with Benchmark 365, Jon will have the time he needs to focus on growing the business. Which has been the goal for Atlas IT since we started – less IT, more sales.
"The goal for me personally is to be doing less technical stuff so that I can spend more time finding new clients."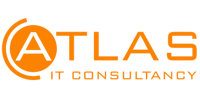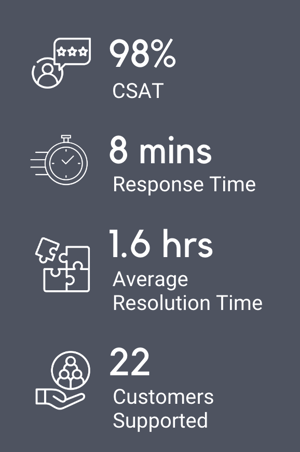 Key Takeaway
"I wish I had reached out for help sooner. If I'd have hired Benchmark 365 sooner in my journey, I would have had a lot more time and the business would have grown a lot faster".
Bottom Line
While it might seem like you're stepping out of your comfort zone – whether it's outsourcing your helpdesk support or whether it's going out and selling – that is the key to being able to scale your business.
"Whilst at times I do miss being on the front line of support, I've realised it's impossible to continue to scale like that. Benchmark makes it possible me to grow my business"