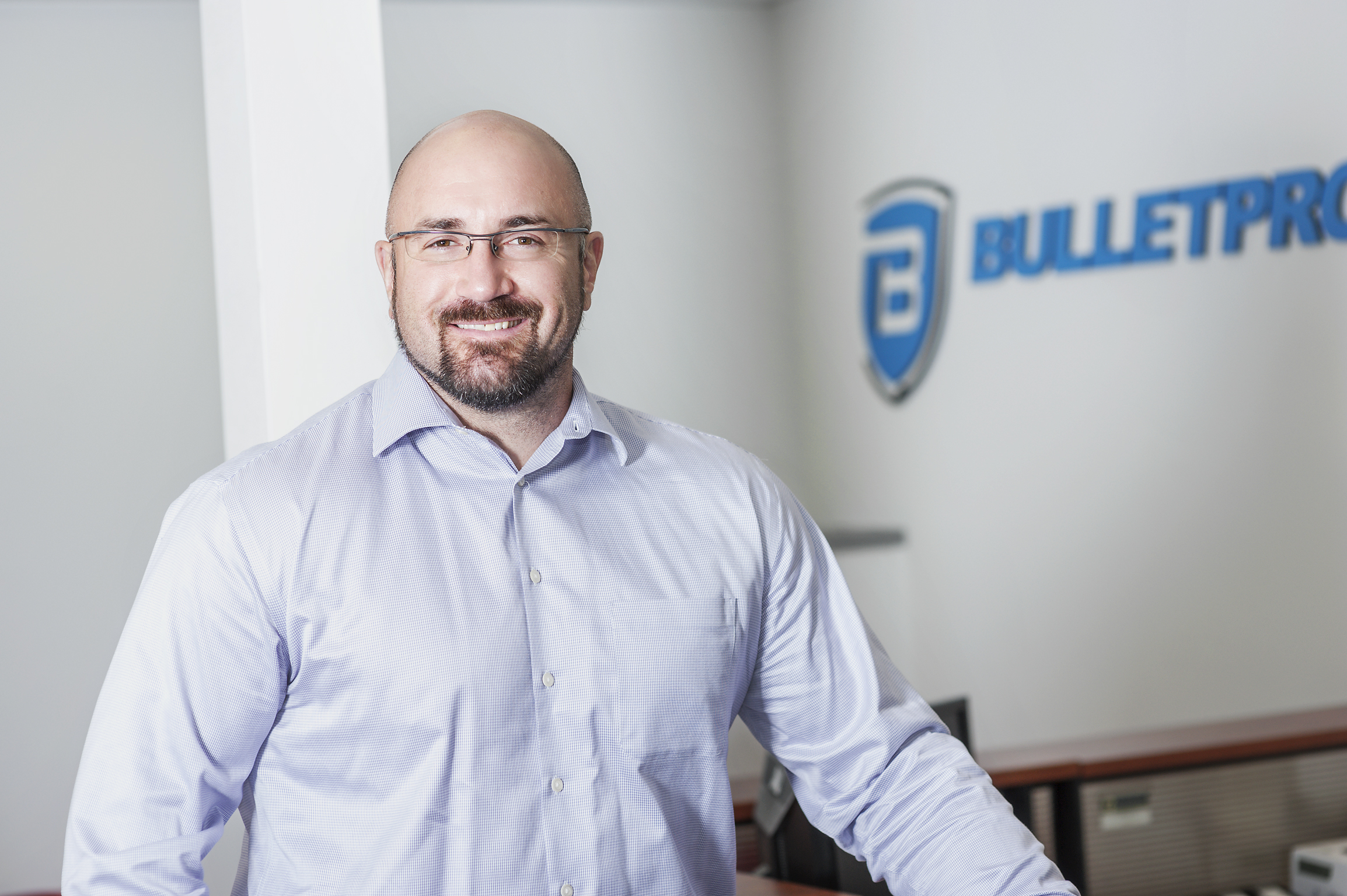 Sean Tindall, P. Eng. | President & CTO

Background
Building a sustainable, profitable MSP whilst maintaining an exceptional level of customer service is something that all great MSPs strive to achieve.
For Bulletproof Infotech – a high performing MSP based in Alberta, Canada – they've dedicated more than 20 years to finding the right mix of talent and expertise to deliver exceptional customer outcomes.
Having taken a number of approaches to scaling their service desk including developing their internal team, as well as trying different outsourced providers with mixed results, Bulletproof made the decision to outsource to Benchmark 365s 24x7x365 service desk in early 2022.
We spoke with Sean Tindall, President and CTO and Devin Chamberlain, VP of Service Delivery about their growth as a company, their challenges in finding talent to meet their customers' needs and their decision to redefine service delivery, develop internal talent and scale their company sustainably.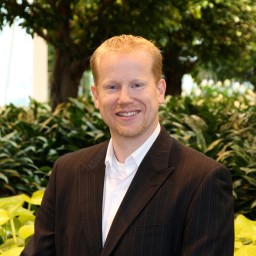 Devin Chamberlain | VP Service Delivery
The Challenge
Sean and Devin are passionate about developing talent – whether it's finding the perfect candidate and hiring them, or developing people internally for the next level in their career, both Sean and Devin agree that it's not easy.
"We felt it was important to build a local service desk. We believed that it was essential to differentiate us from our competition and to build a team of local people to scale our business, says Devin."
"At Bulletproof, our service desk was end to end, everything was in house, but we had scaling issues. We struggled to find competent staff that wanted to stay in a service desk position and as we grew over the years it was becoming increasingly difficult to find the right fit for our team". Sean agrees - "We're in a cut throat labour market and we found that the recruitment pool in our area was pretty thin. It was not only difficult to find the right fit candidate for our model, but even when we did it was also not uncommon for that talent to be headhunted away from us".
Despite these increasingly common challenges that MSPs face, Sean and Devin persevered by focusing on developing their internal talent but the more disciplined the company became about service desk performance, the more difficult it was to promote talent quickly.
Sean elaborates on this challenge – "One of the hard things that we learned as we attempted to scale is that we had to start limiting the scope of our service desk. It used to be that they could handle anything and everything, but by narrowing the scope of our techs it meant that their development was stunted. We just weren't growing fast enough to enable this idea where an employee would start their journey with us on the service desk and then they'd be able to graduate to more senior roles".
For Bulletproof, this difficulty in scaling lead to some employees leaving because they weren't able to level up as quickly as they might have in a larger IT organization.
Sean says "Whilst we were doing a great job in handling the day to day service desk inquiries, we were essentially hamstringing ourselves and our people"
Re-thinking Scale
In 2019, Bulletproof began to look at ways to overcome the talent problem and enhance their capability as an MSP.
Their fundamental belief that an MSP is more than just a service desk helped drive forward their decision to consider outsourcing as a way to develop their internal team, and still deliver on their promises to their clients.
"We're still at heart a technically minded company, says Sean and a big part of that is we want our customers to log any and all issues that they're having, but we also want to be looking at patterns, figuring out how to prevent those problems and developing projects to overcome them".
Bulletproof came to the conclusion that with the right outsourcing Partner they could not only overcome the scaling issues they'd been facing, but also enhance their capability as a true managed service provider.
Finding The Right Partner
Sean talks about how their first attempt at outsourcing with a well known MSP industry provider back in 2019 wasn't what they'd hoped for…"
3-4 years ago we tried some competitor options and they didn't work out, says Sean". We experienced a very high rate of escalation and it just wasn't a good experience.
Sean highlights a very common problem with some outsourced providers – often they're not motivated to solve problems and it's a lot easier to just escalate back to the MSP. This disappointing outcome, coupled with the onset of the pandemic lead to Bulletproof bringing service desk back in house."
We reverted back to hiring but we hit similar problems with the employment market" says Sean.
Frustrated, Bulletproof decided to give outsourcing another try.
"We'd known about Benchmark 365 and every time we looked into finding a Partner that reflected our way of doing business, their name kept coming up. Their model just made sense to us".
Benchmark 365s unique month x month, pay only for what you consume approach turned out to be the right approach for Bulletproof Infotech. Not only does Benchmark 365 provide an integrated, 24x7x365 service desk solution for MSPs, but the model incentivises Benchmark to work as many tickets as possible allowing MSPs like Bulletproof Infotech to focus on sales, marketing and developing internal resources to more complex proactive services and project work.
"I think Benchmark 365 does a really good job of communicating their offer. We really liked the notion of how Benchmark works hand in hand to determine the right approach to our needs.
Benchmark's CEO James Vickery and their team spent considerable time with us to both understand our needs and convey their model in a logical way. It just made sense to us".
Onboarding For Success
Onboarding with Benchmark 365 is a 15 day program oriented toward customer success. MSP Partners participate in a series of meetings and data collection exercises to establish a program, capture and document key information and provide training to the MSP and Benchmark's internal resources.
The process was very well structured which we appreciated but they also let us drive elements of the process which was refreshing.
Sean continues – it might sound a bit odd, but at times we felt Benchmark 365 was almost too accommodating, that culturally they were very much oriented toward serving us and we'd have to shift gears and say "no, you've done this before - let's do this your way".
Benchmark 365 has conducted hundreds of highly customised partner onboarding programs.The result is a true partnership with two teams working together to deliver exceptional, round-the-clock customer support.
"We really felt like we were on the same team" says Devin.
Seeing Results
Benchmark 365s unique month x month program allows MSPs to start small and scale up. For Bulletproof, this meant they could test the water with a group of customers and see if it had the potential to help them overcome their hiring and promotion challenges.
"We began to see results early on with Benchmark 365 – we called them our virtual helpdesk and educated a small group of our customers on what that meant for them – more people handling their issues and more consistency in their support".
"For us, the immediate benefit was having Benchmark 'run interference' on our calls and tickets. This enabled us to become more proactive and for our internal people to focus on higher tier work".
"We've now hit our next big milestone where the Benchmark 365 team are handling all of our inbound calls and tickets. It's proving to be a perfect scenario where our customers get just in time service while our internal resources focus on projects and addressing patterns". "Benchmark allows us to scale without hiring being a bottleneck, and now I think we can finally start hiring people internally and give them a very clear career path with Bulletproof".
In Good Company
Sean Tindall and Devin Chamberlain are also members of Benchmark Peers, a complimentary group for MSPs who meet monthly, and are all committed to growing their MSP.
We just recently joined Benchmark Peers where we can meet and discuss our different challenges together with other MSPs – that's actually been really useful, and I think it's a good way to bounce ideas off other Benchmark Partners – says Sean.
We're looking forward to seeing the group evolve because it's all about the Peers, working together to continually improve our businesses.
Conclusion and Path Ahead
For us here at Bulletproof, our core focus is to be sustainable. Naturally we want to maintain our margins and Benchmark 365 is helping us do that, but we also want to do a great job for our clients. To us, those two things go hand in hand – says Devin.
Our #1 goal was to have a scalable service to support our clients, living up to the promises we made when we said we would look after our clients, and to be able to sleep at night. Benchmark 365 has helped us achieve that goal.
Sean continues - Our margins are benefiting. We have a smaller service desk team in-house, we're benefiting from that because we don't have the direct overhead of trying to staff those positions any more.
We can now more confidently offer internal positions that involve growth rather than saying we'll put you on our service desk for 12 months and see if we can offer you something else after that.